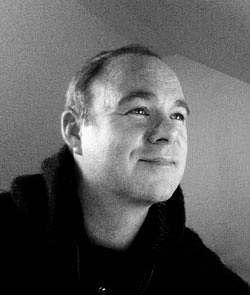 The Port is a highly creative, multidisciplinary design studio in Edinburgh. We work across a broad range of disciplines – Branding, Graphic design, Exhibition, 3D, Interpretive design, Literature design, Web design, Illustration and Art Direction.
The Port Creative is led by Andy Matthew, an award winning designer with over 25yrs experience working for a number of leading UK design and branding agencies.
After graduating with a BA Honours Degree in design from Edinburgh College of Art, his professional design life started out in Aberdeen before taking him to London in 1993 and into the world of FMCG brand packaging design. In 2007 he returned to Edinburgh where he worked as a Senior Creative for Threebrand in Edinburgh. During his time there he created iconic, immersive, and award-winning experiences for major brands such as William Grant & Sons, Heineken, Diageo, Casa Cuervo, Patrón Spirits International AG, Higson's Craft Beer and Philips.
Click here to view some of the work Andy created for drinks brands during his tenure with Threebrand.

Also, in partnership with exhibition designers, Cubit 3D, Andy was the graphic designer on the British Music Experience exhibition at the Cunard Building, Liverpool, and several exhibitions at the O2 London including 'I am the Greatest' Muhammad Ali, 'My Name is Prince' and ABBA Super Troupers.

In 2014 Andy completed a MA in Design Management from Staffordshire University and was awarded a Masters with Merit. In his spare time you'll find him either in the boxing gym or with his family, taking advantage of all the exciting galleries, events, exhibitions and festivals Edinburgh has to offer.
The Northern Lighthouse Heritage Trust commissioned The Port Creative to design and produce our latest publication. They did this on time and on budget and the book`s obvious quality is ample testament to their skill. But it does not tell the whole story: director Andy Matthew was fully involved in the content too and enthusiastically contributed many ideas and images so that we ended with a far better book than we had expected. He became a key member of the editorial team far beyond his contractual commitments - and we were lucky to have been able to use him."

Peter Mackay on behalf of the Northern Lighthouse Heritage Trust.